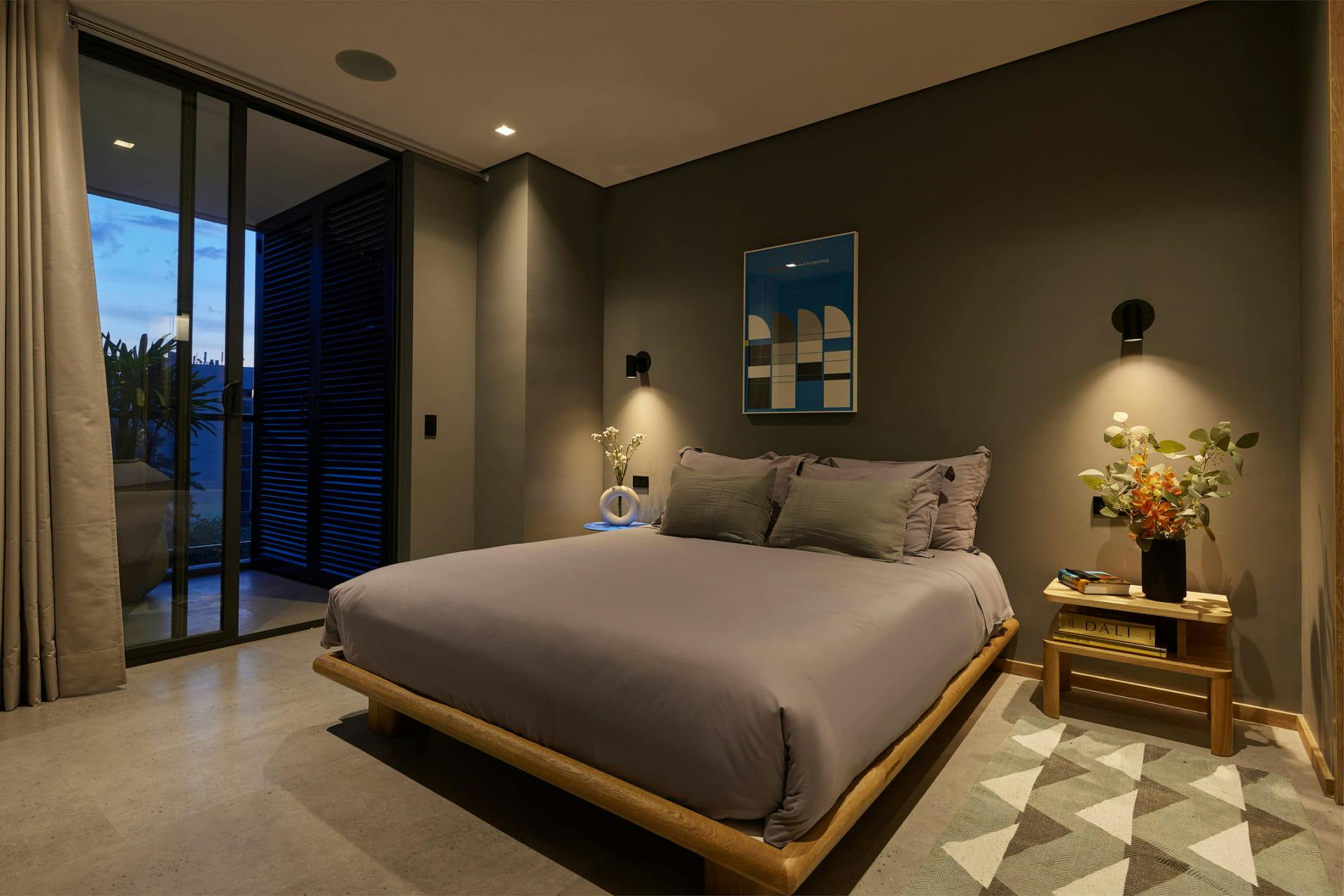 Bedroom
General Description
Welcome to our stylish two-room apartment with a balcony and a relaxing Jacuzzi! This spacious and modern apartment is perfect for those who want to experience upscale living and comfort. As you enter the apartment, you'll be greeted by a bright and airy living space that's tastefully furnished with comfortable sofas, a coffee table, and a TV for your entertainment needs. Enjoy breathtaking city views from the balcony or unwind in the Jacuzzi.

The apartment features two bedrooms with comfortable queen-sized beds, a fully equipped kitchen, and a stylish bathroom with essential amenities. Located in the most popular neighborhood of Medellín, this apartment is within walking distance to various restaurants, cafes, shops, and public transportation. Whether you're a group of friends or a family, this apartment is the perfect place to call home during your stay in the city.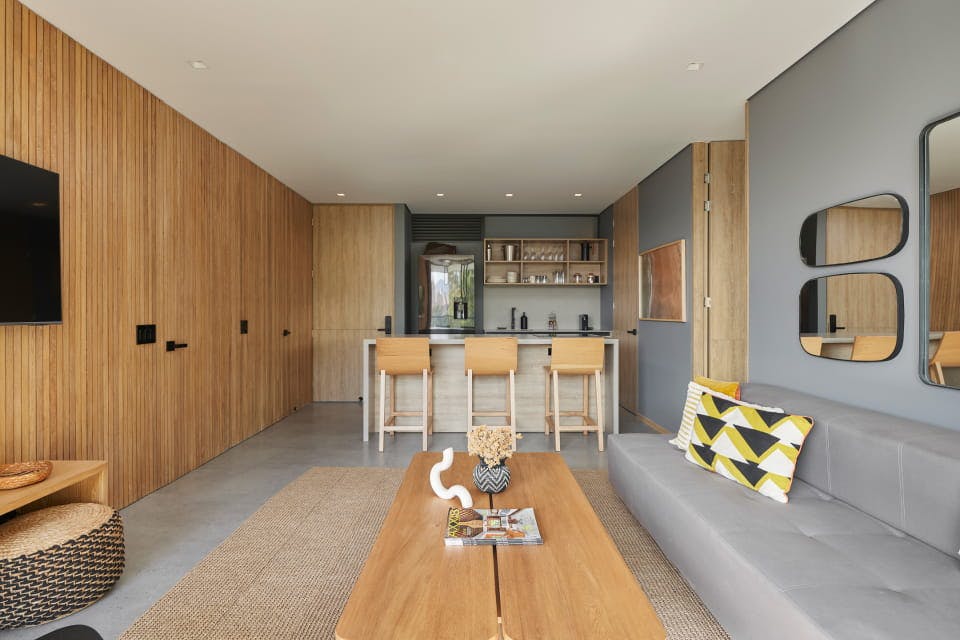 Top amenities
Air conditioning
Flat screen TV
Kitchen & Equipment
Stove
Dish washer
Wifi in all areas
Coffee maker
Large Refrigerator
Microwave
Wash dryer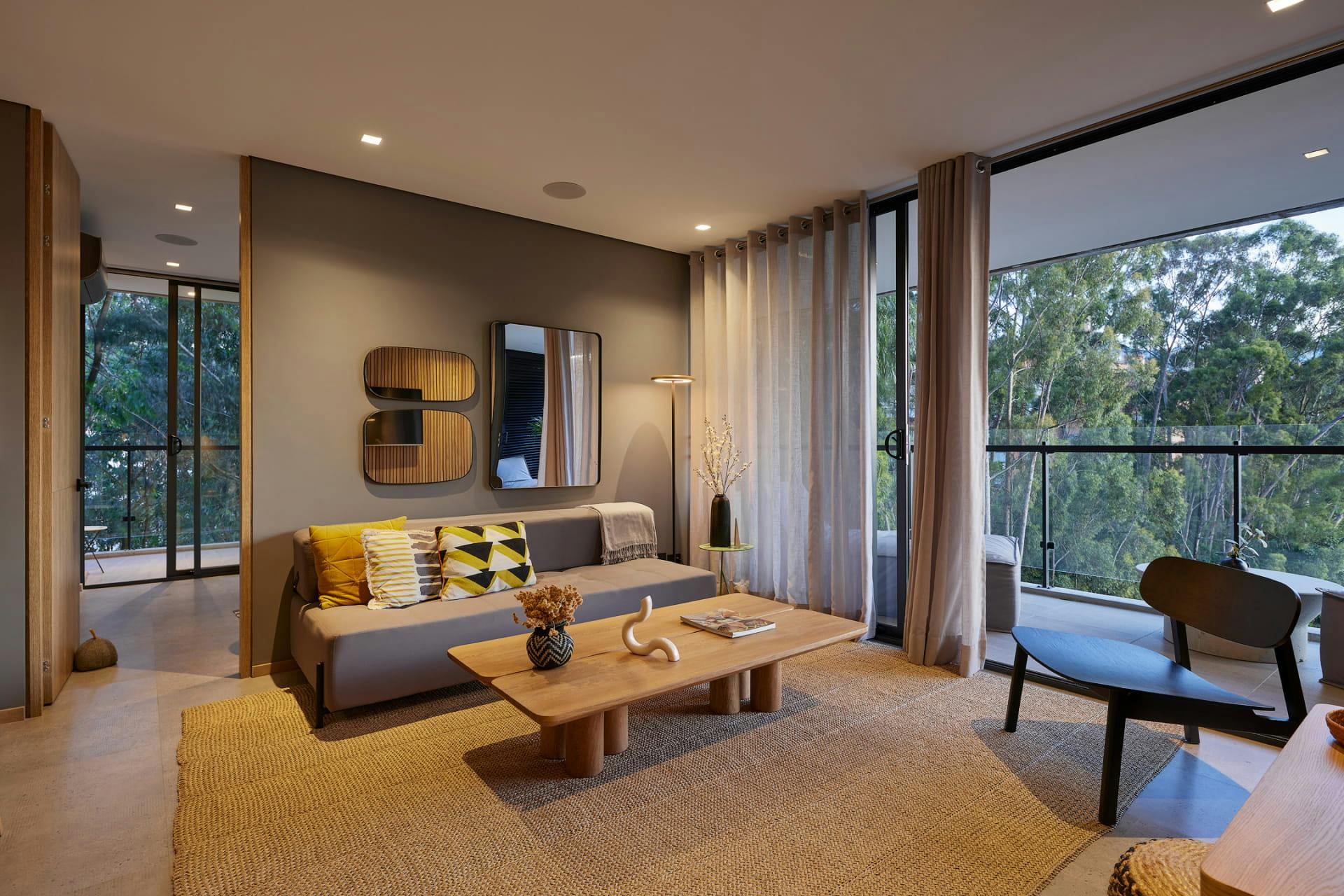 Living room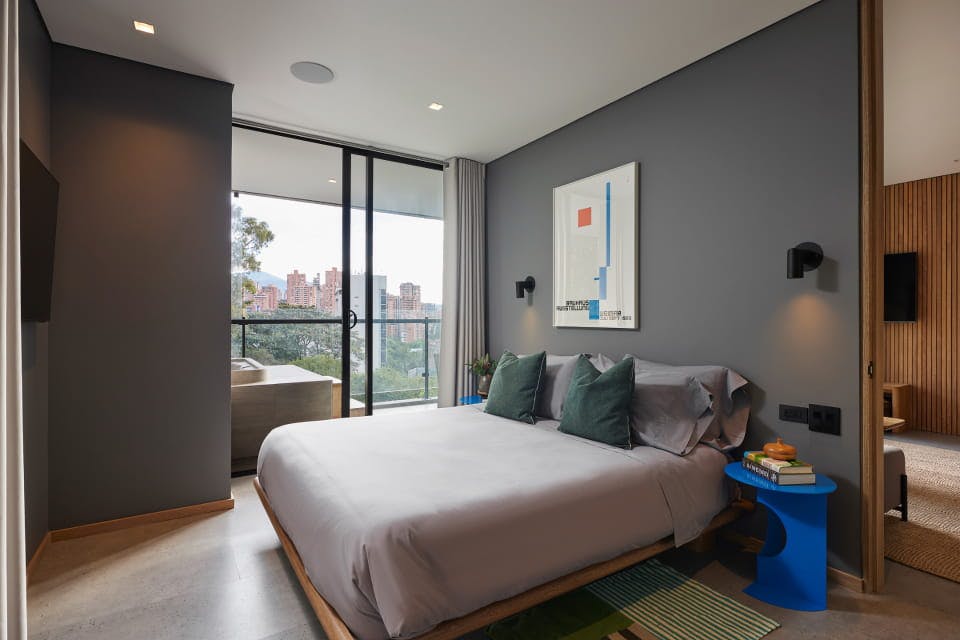 Bedroom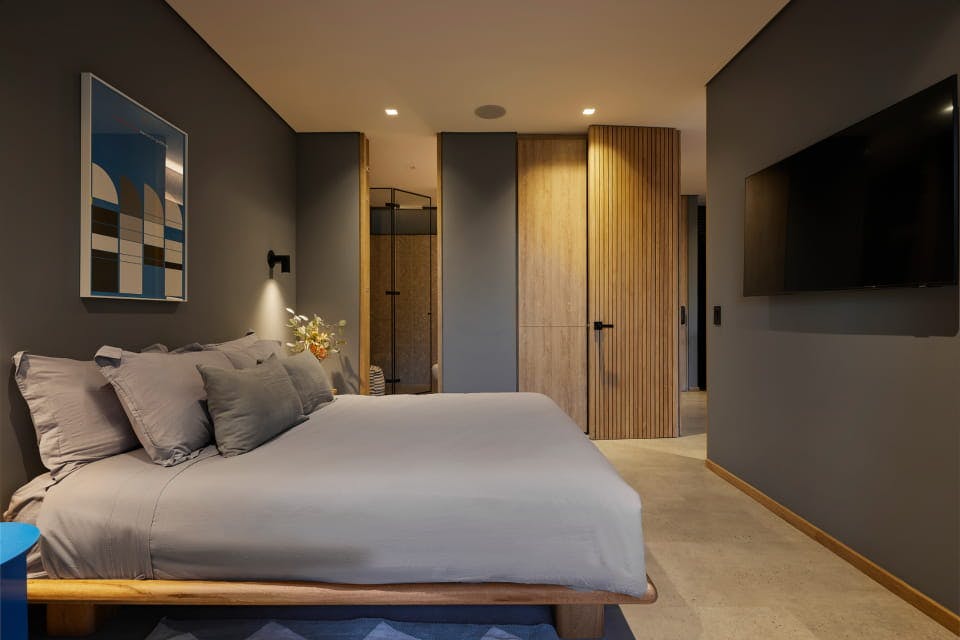 Bedroom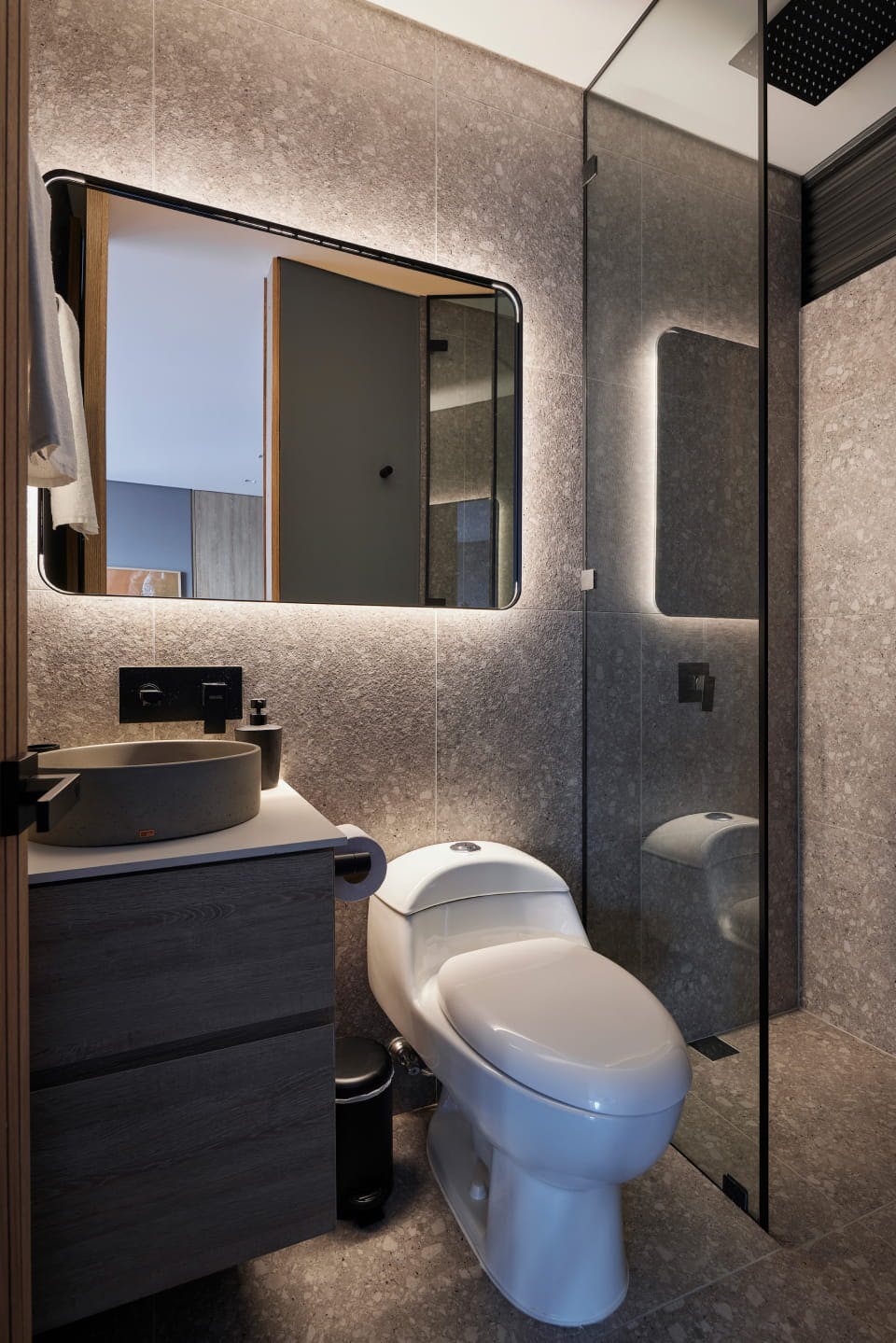 Bathroom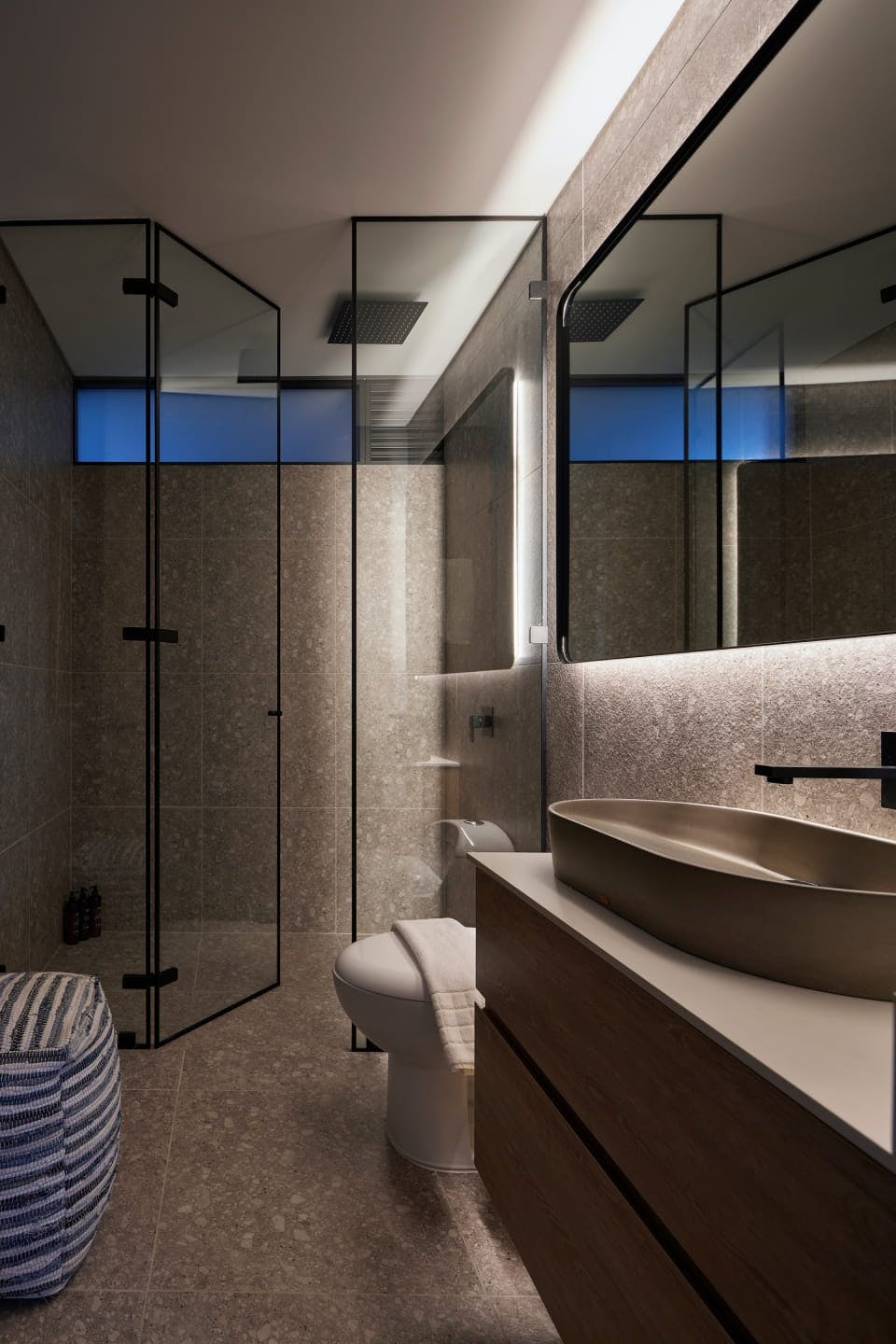 bathroom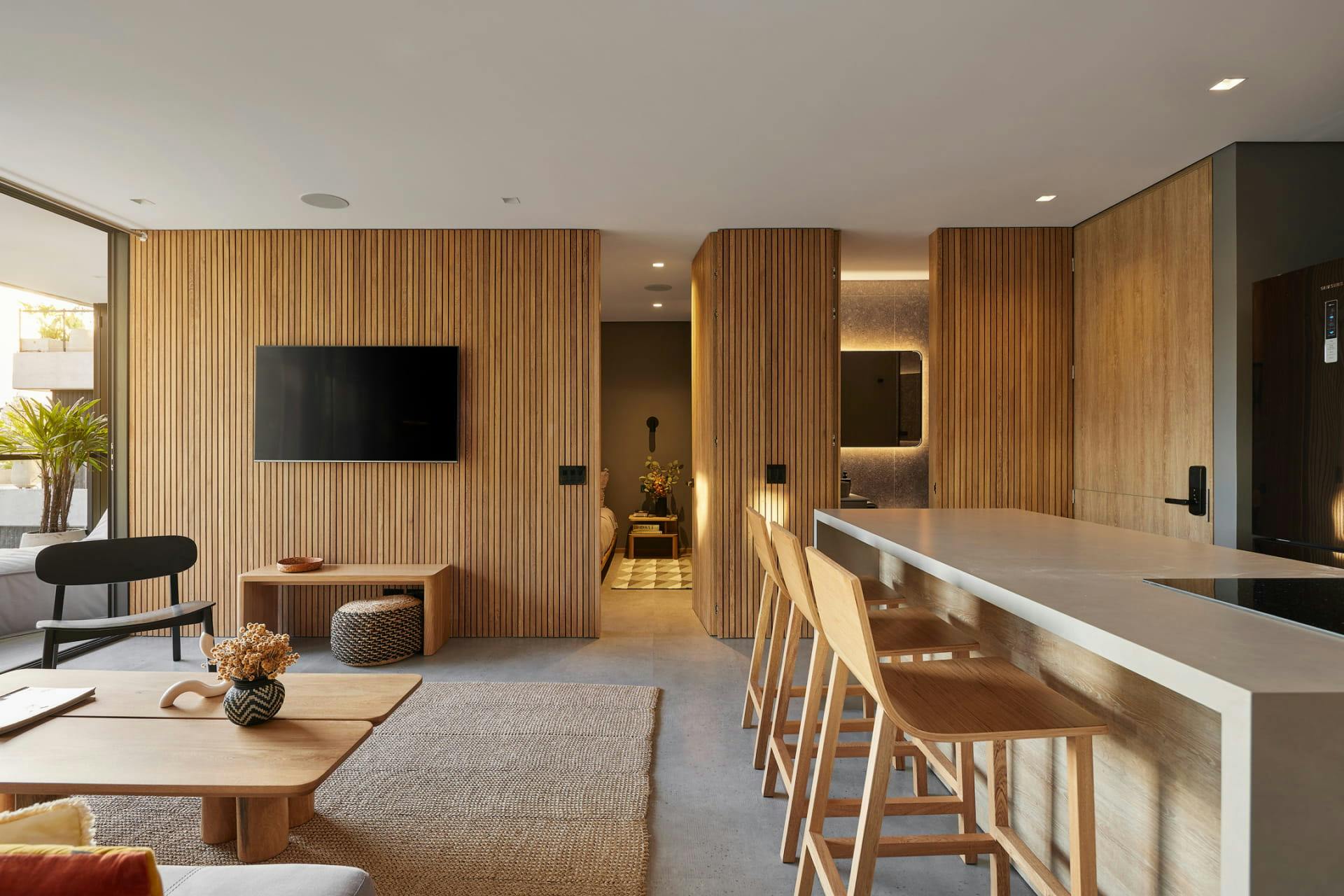 Kitchen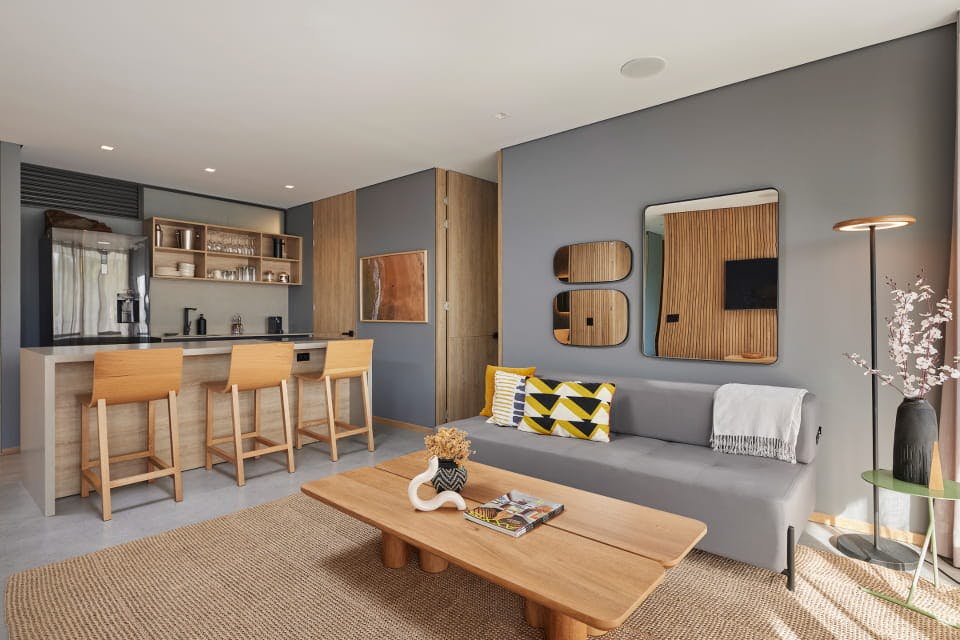 Living room & Kitchen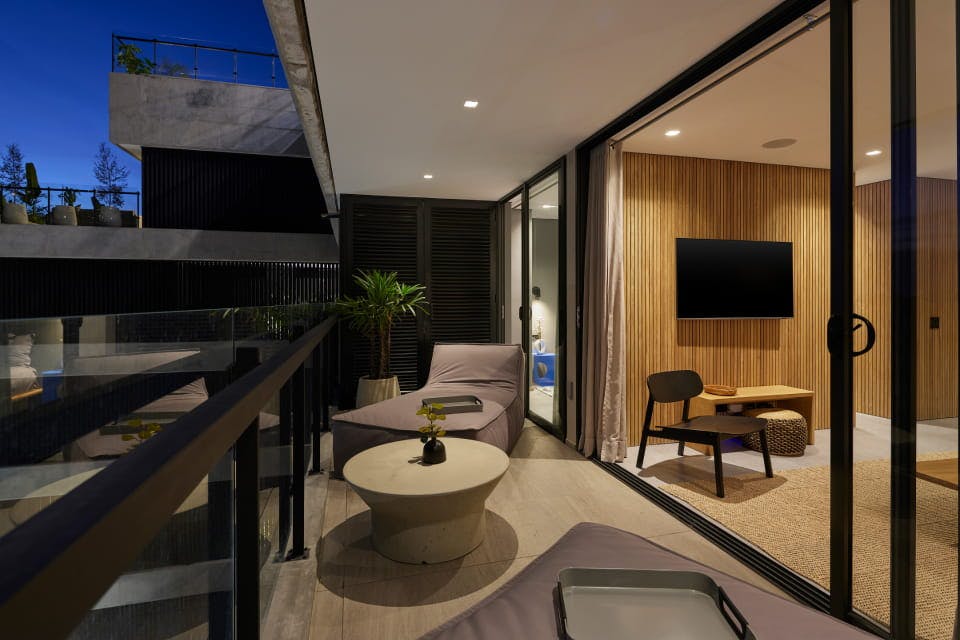 Terrace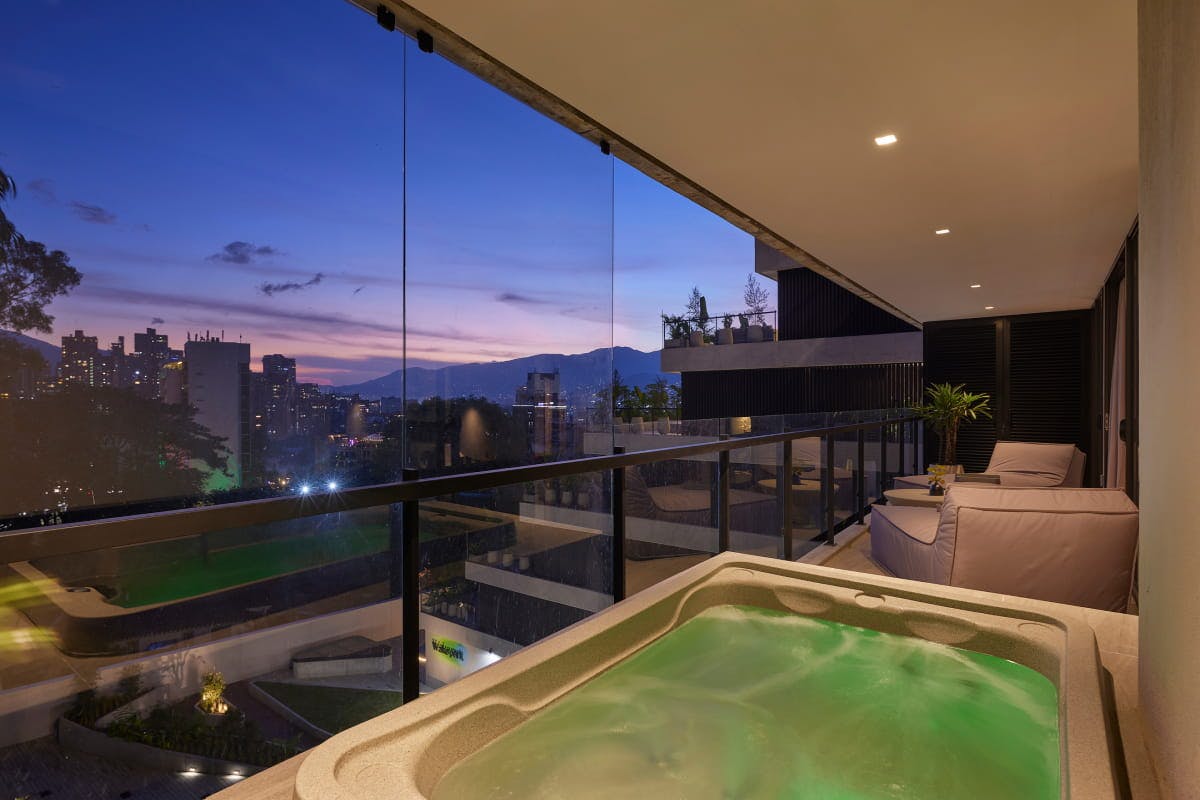 Jacuzzi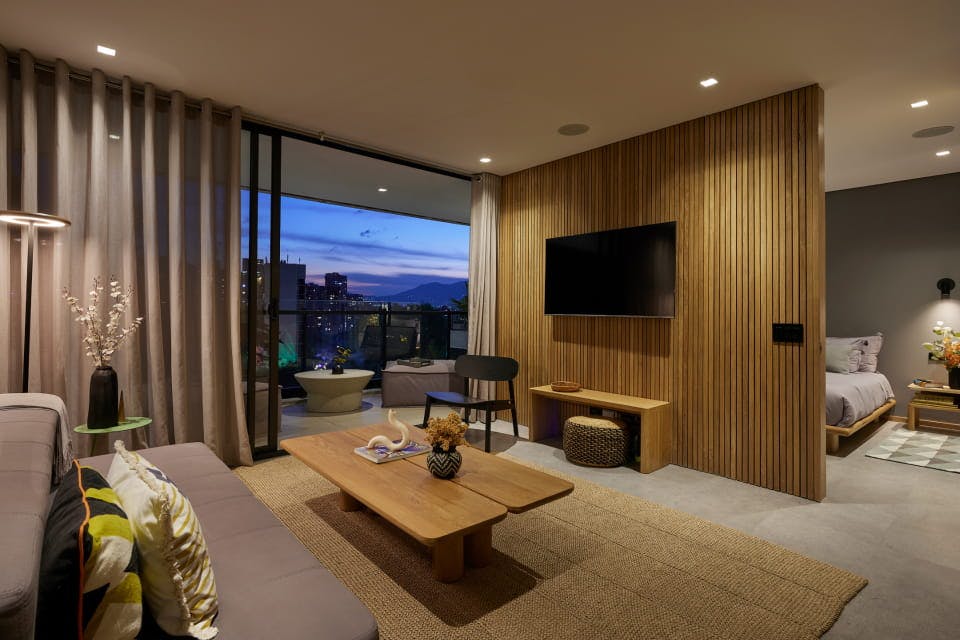 Livingroom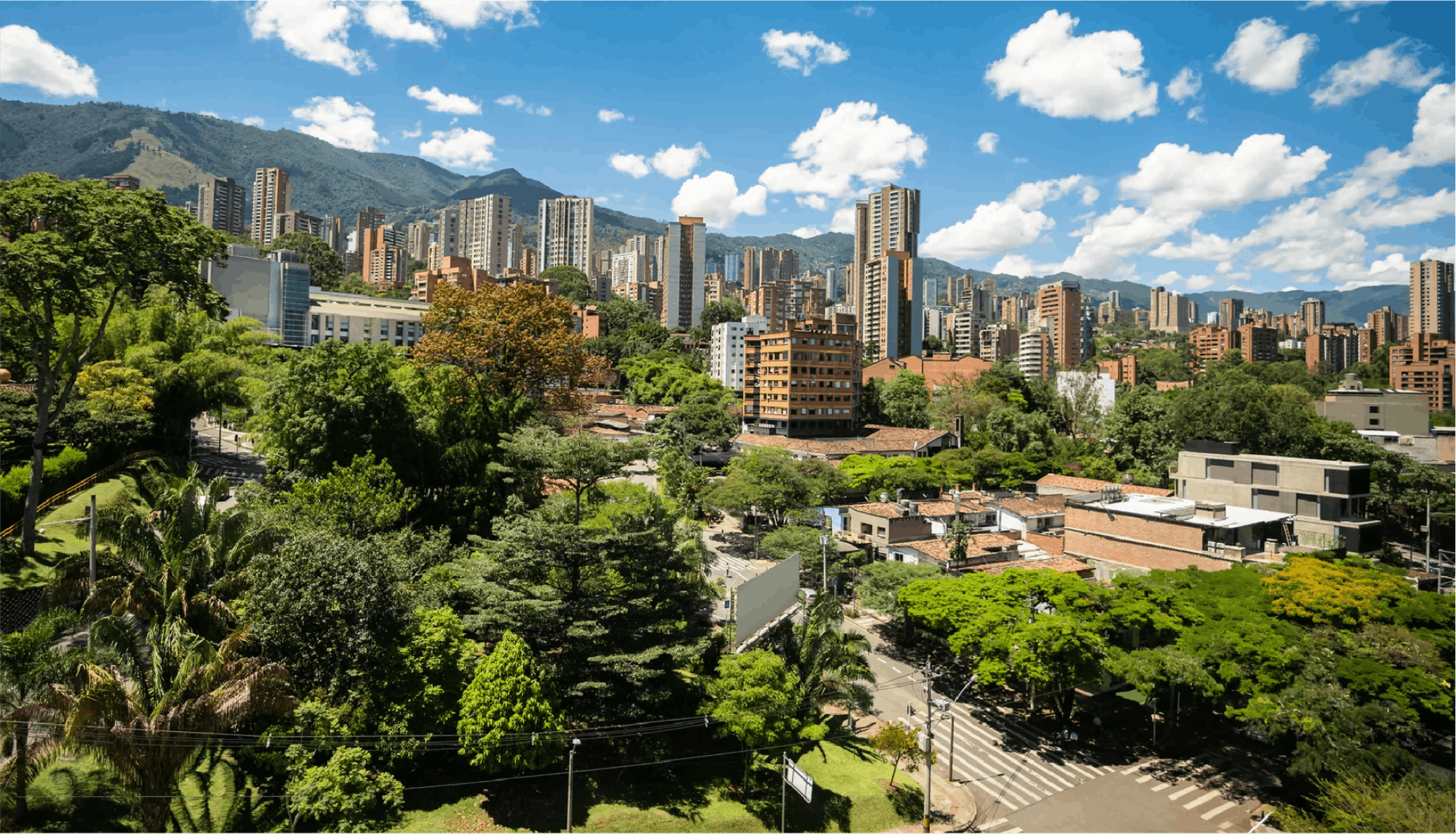 About the location
The city is renowned for its dynamic atmosphere and captivating landscapes. It offers a vibrant mix of modernity and rich cultural heritage. Medellín boasts a year-round temperate climate, inviting residents and visitors alike to explore its lush green parks, charming neighborhoods, and bustling markets. With a reputation for innovation and resilience, Medellín has transformed into a thriving hub of art, design, and technology. Beyond its picturesque setting, the warmth and friendliness of its people add an extra layer of charm to this remarkable destination. Whether you're drawn to its stunning views, cultural festivals, or gastronomic delights, Medellín promises an unforgettable experience for all who venture within its vibrant embrace.
Check-in is at 3:00 p.m.
Check-out is at 11:00 a.m.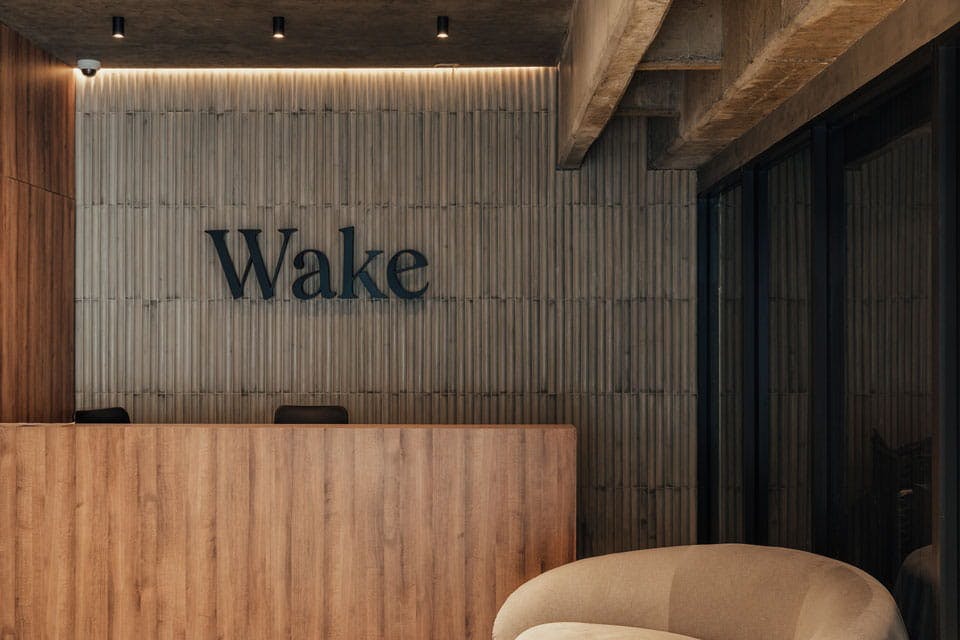 Requests for early check-in and/or late check-out are subject to hotel availability and incur an additional cost.
Elevate your stay in Medellín with our exceptional hotel accommodations and personalized service.